NEC
Unified
Communications
(UC)
Suite
–
How
to
Conference
Call
Using the NEC Unified Communications (UC) Suite that is integrated with the NEC Univerge SV9100 Telephone Communications Solution
Step One:
• Make sure the Conference Icon is available in your tool bar. It should look like this:

• To add the Conference Icon to your Tool bar go to the Tools drop down menu and select Preferences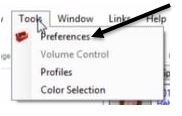 • Arrow over until you see tab called Tool buttons

• Once you see Conference, select a check mark next to it and click ok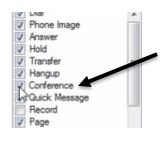 • Your Conference Icon should now be available
How to Complete a Conference Call
Step Two:
• To complete a Conference call, establish your first call.

• Once connected let them know they'll be put on hold while you connect additional parties.
• Click the Conference icon in tool bar

• Type in phone number or extension you want to add to the call and press Start.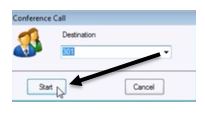 • The phone will begin calling the second party while your first party is placed on hold.
• To add the second party, press the Complete button.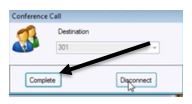 • To cancel press disconnect. Once you press complete the parties are off hold and all the parties are connected. You can repeat this process to add more parties if needed.
Watch the video demo below for more instruction: