Ray
Baum's
Act
Phone
System
Compliance
Ray Baum's Act Ensures 911 Dispatchers can Pinpoint
and Guide Emergency Responders to a Caller's Exact Location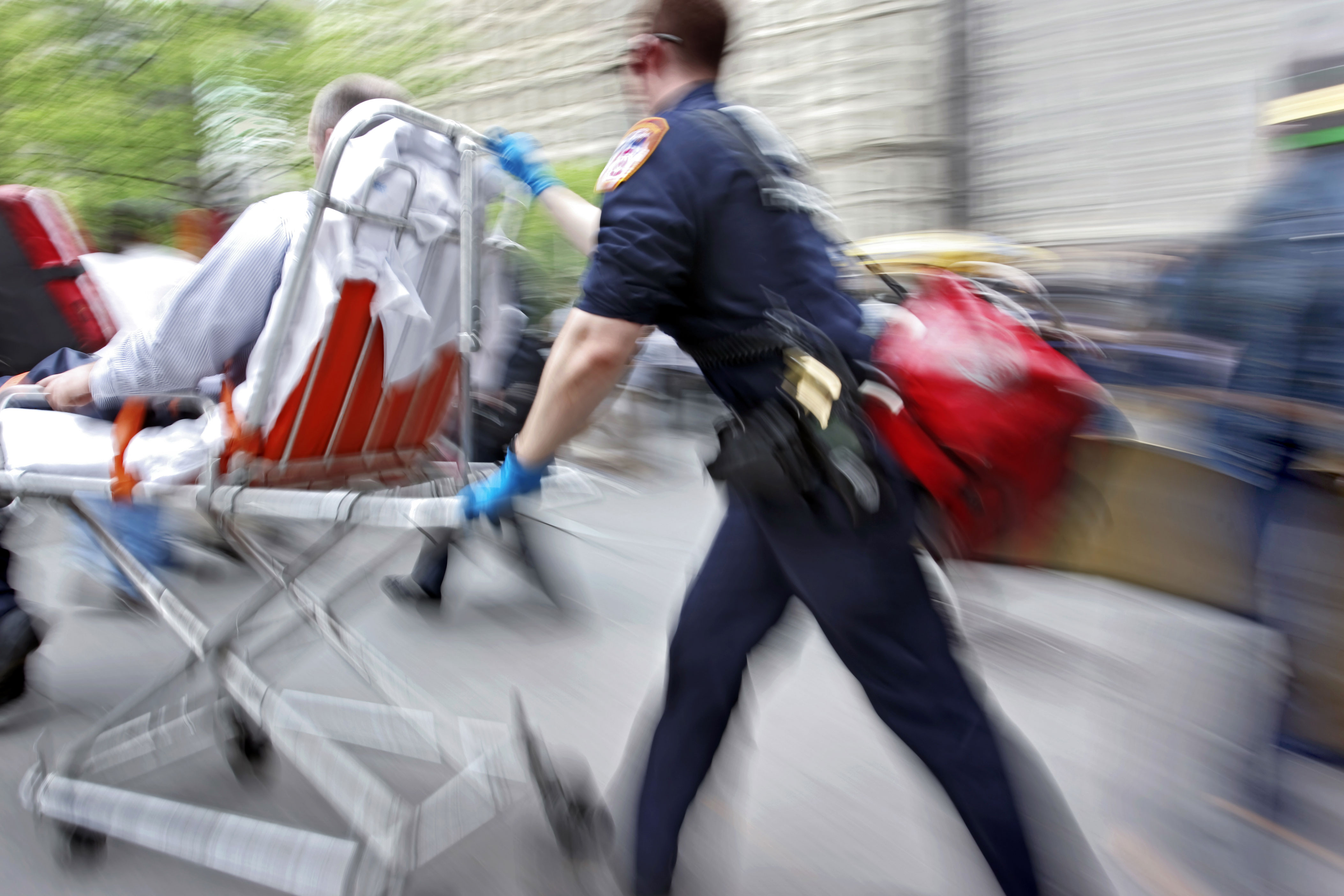 Is your business phone system "Ray Baum's Act compliant?"
If your business phone system is not compliant with Ray Baum's Act, you should update or replace your phone system promptly. The FCC set the initial deadline for compliance for fixed telephone lines to be Kari's Law and Ray Baum's Act compliant by January 6, 2021. Companies with non-fixed telephone systems have until January 6, 2022, to get their communications systems updated and compliant.
Any business that has not updated their phone system to a compliant solution is in violation of FCC law and runs the risk of penalties and steep fines that can accrue daily.
Businesses with phone systems that are not compliant with Kari's Law and the Ray Baum's Act also run the risk of potential civil lawsuits and even criminal charges.
Why businesses need Ray Baum's Act
Until recently, when 911 calls were dialed from a large facility, emergency dispatchers would only have access to the caller's address, not their physical location inside of the building. While dispatchers are trained in gathering emergency information, they sometimes miss details that are critical to pinpointing the exact location of the person(s) in crisis.
For emergencies involving stroke, heart attack, traumatic injury and violent crime, the time it takes to locate an individual can mean life or death.
To improve a first responder's ability to quickly locate 911 callers, the Federal Communications Commission (FCC) passed Ray Baum's Act. It's designed to ensure that people in an emergency receive the help they need as quickly as possible by giving dispatchers and first responders exact location information.
How Ray Baum's Act saves lives
Both Ray Baum's Act and Kari's Law are legislations designed to improve the public's ability to get help during an emergency. Ray Baum's Act was named in honor of Ray Baum, a legislator who dedicated his life to improving American lives through telecommunications. Ray Baum is also an acronym for Repack Airwaves Yielding Better Access for Users of Modern Services. Ray Baum's Act ensures emergency operators have a dispatchable location for callers who dial 911 from phone systems in larger building complexes.
All business and residential complexes need to be Ray Baum's Act and Kari's Law compliant. This means that anyone using their phone system should be able to dial 911 directly and that the 911 dispatcher who answers will be able to pinpoint the caller's precise location within the building (floor, suite, room number) and communicate the location to first responders immediately.
Ray Baum's Act is crucial when helping to improve the outcome of a variety of emergency situations.
For example, emergencies involving young children:
If a phone system is Kari's Law and Ray Baum's Act compliant the child can dial 911, to help their unconscious parent, without having to understand that they need to dial 9 first to access an outside line. Additionally, the child isn't further burdened with providing detailed location information.
Or an individual who is alone and experiencing a medical emergency:
In a situation where the individual had enough time and presence of mind to call 911 for help but then quickly lost consciousness; a Ray Baum's Act compliant phone system would take care of informing the 911 dispatcher of the individuals exact location, even though the person is completely incapacitated.
Or in the event of a violent crime:
Kari's Law and Ray Baum's Act compliant phone systems give 911 dispatchers real-time location information, giving police valuable information so that they can respond quickly. In violent crime scenarios, it is important to note that 911 dispatchers can gather location information without the caller/victim risking their life by having to speak into the phone, a situation where silence is critical for their survival.
Ray Baum's Act compliant phone systems also provide 911 dispatchers with helpful situational and environmental information, like shouting, screaming, dog barking, and active gunfire. This helps dispatchers better inform and prepare first responders of potential threats before they arrive on scene.
How ServiceMark Telecom helps businesses become Kari's Law and Ray Baum's Act Complaint
As Kansas City's Number One Cloud Based and On-premises Phone System Provider, ServiceMark provides state-of-the-art communication solutions for businesses of all shapes and sizes. Our phone system solutions meet and exceed the requirements for both Kari's Law and Ray Baum's Act.
NEC PHONE SYSTEMS
ServiceMark's attention to detail during the planning, installation and implementation of NEC Business Telephone Systems ensures our customers expectations are not only met but exceeded. We take great pride in attention to detail and attention to our customer! Click here to learn more about the NEC-SV9100 or the NEC-SL2100
If you need a modern phone system for your business, contact us.