Cloud-Based Unified Communications
Today's employees need to be able to communicate anytime from anywhere. Businesses need communication systems that are reliable, cost-effective and scalable. NEC's Univerge Blue Connect provides and all-in-one, fully integrated, cloud based unified communications system that gives employees the flexibility to effectively communicate no matter where they are.
NEC's Univerge Blue Connect includes a full featured phone system combined with:
• Audio
• Video
• Collaboration
• Chat
• Conferencing
• Secure File Sharing with Backup Capabilities
NEC's Univerge Blue Connect seamlessly integrates all of your employees' communication, collaboration and file sharing tools into one manageable and customizable solution. Its available as both a desktop and mobile application.
Univerge Blue Connect is easy to deploy with pre-programmed plug-and-play business telephones and soft phones delivering over 100 advanced calling features with free domestic and long-distance calling. It creates a virtual business office and allows employees to take their extension with them, without the need of a VPN. On screen indicators let users know if co-workers' phones are available before calling. With advanced call control employees can seamlessly transfer calls between their desktop and mobile devices without interruption.
Video conferencing and online meetings support remote workforces by eliminating unnecessary travel and by empowering distributed teams to collaborate efficiently. With Univerge Blue Connect desktop and mobile apps employees can take their contacts, files and conversations with them wherever they go.
Univerge Blue Connect is scalable to meet business needs, keeping you competitive because your workforce remains connected and productive from any location through consistent, intuitive and integrated interface.
The Cost-Efficient Unified Communication Solution
With NEC's Univerge Blue Connect, there is no phone system hardware to purchase, install, manage, upgrade, or replace.
• Service is based on your businesses number of users and not on the number of phone lines.
• Voice and data are "consolidated" onto one network which allows for centralized management.
• Per user monthly fees are flat. There are no extra hidden fees.
• Service includes over 100 enterprise-grade calling features!
Microsoft Teams Friendly
NEC's Univerge Blue Connect is the perfect complement to Microsoft Teams. It seamlessly adds cloud voice to Teams and adds the features, reliability, and flexibility your business needs. It works either side-by-side or within the native Microsoft Teams application interface to improve your MS Teams communications experience.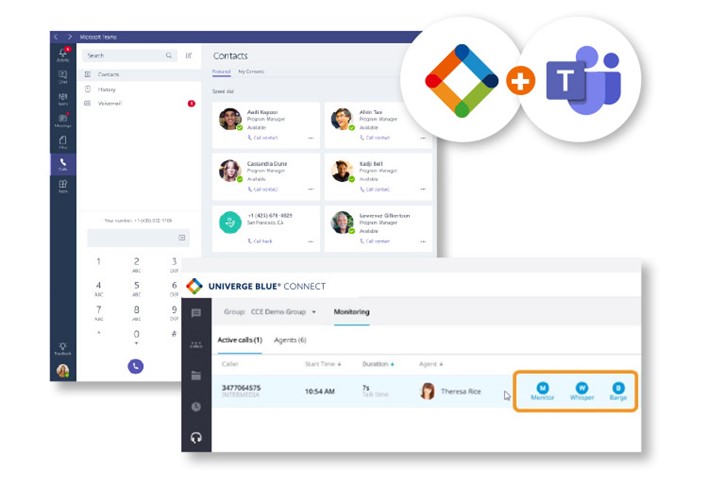 Ready to Take Your Business to the Next Level with Fully Integrated Unified Communications (UC)?

ServiceMark is ready to help you make the transition to Univerge Blue Connect if it's the right fit for your business. We have developed a Total Cost of Ownership tool, which compares multiple solutions, and calculates the total cost of ownership over 3, 5, 7, and 10 years.

Businesses can call ServiceMark at 816-478-2000 or request a no-cost business phone system consultation by submitting the form on the right. We look forward to hearing from you!
View all NEC Univerge Blue Cloud-Based Phone System Services…