Facial
Recognition
Surveillance
Solutions
for
Businesses
How Your Business Can Benefit from NeoFace Watch Facial Recognition Technology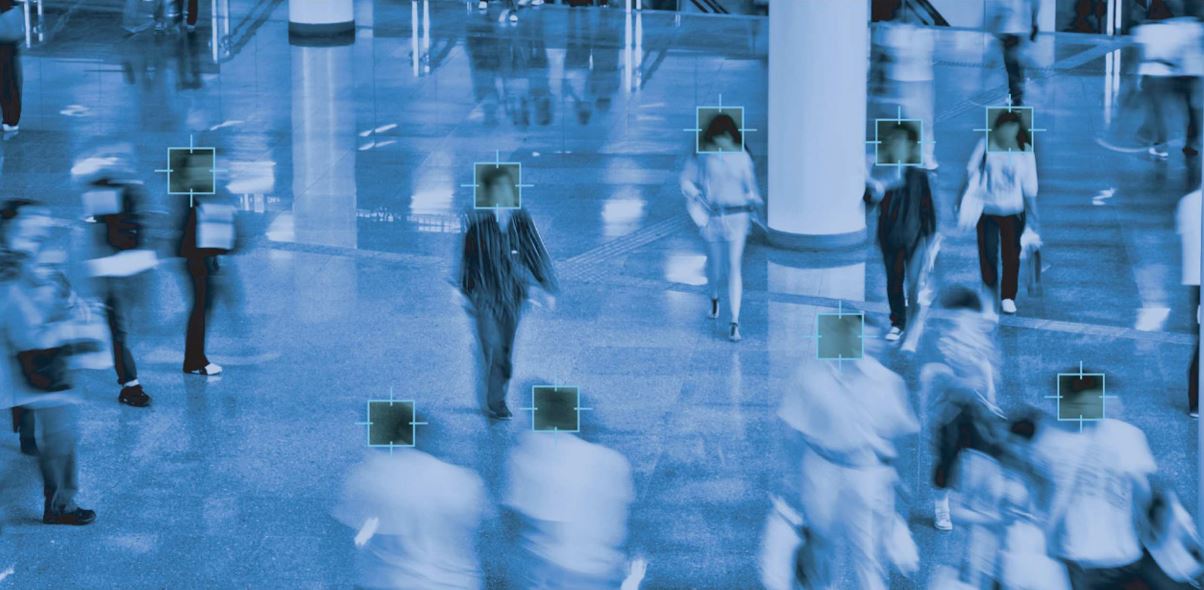 Facial recognition surveillance is a superior, first-line of defense against unwanted intruders at a business's facility, but it can do so much more. Surveillance cameras outfitted with facial recognition technology safeguard a business's premises, employees, and clients, but it can also create an enriched customer service experience. NeoFace Watch Premier Facial Recognition Technology offers businesses an unobtrusive practical solution to secure their environment with the capability of stimulating their economic growth.
How Does Neoface watch facial recognition technology work?
NeoFace Watch is unrivaled in the field of facial recognition technology. Unlike the competition, NeoFace Watch facial recognition surveillance doesn't need subjects to remain motionless to capture the subject's image. It can capture a person's facial image almost instantaneously from either surveillance footage provided in real-time or a static picture on file. These pictures are then converted into a three-dimensional model that focuses on the face's rigid focal points like the width of the nose, the shape of the eyes and the distance between them.
These models allow NeoFace Watch facial recognition technology to thwart attempts to sabotage its scans and prevents instances of false identification. Once a scan is obtained, the image is immediately cross-referenced against known watch lists, such as criminal mug shots. These scans process automatically and can instantly alert a business or law enforcement to the presence of unwanted intruders and security risks. Businesses can also establish private watchlists to prevent the entry of additional kinds of undesired individuals, such as a terminated or disgruntled employees. These specialized watchlists can also provide other benefits which are discussed below.
One of the most economical and convenient features that NeoFace Watch facial recognition software provides is that it can be used with some types of preexisting security cameras. This can save businesses money and make it easier for them to ramp up with the facial recognition protection that they need.
what services does Facial recognition technology offer businesses?
The advances in facial recognition technology have revolutionized how companies operate. NeoFace Watch facial recognition technology not only helps maintain a safe workplace, but its unparalleled capabilities offer employers other ways to increase productivity, streamline and improve customer service. Listed below are some of the ways that facial recognition technology can enhance the way your company does business:
improved security
The primary function of most surveillance devices is to identify a potential threat before an incident occurs. Unfortunately, in many cases, security footage is used as evidence "after the fact" if monitoring failed to notice the hazard before it escalated into an unfortunate incident. NEC's NeoFace Watch facial recognition software mitigates the possibility of unfortunate events by automatically and continuously scanning the faces of people on the premises. It then instantly cross-references facial profiles against established watch lists and then, most importantly, alerts security staff to the presence of security risks.
NeoFace Watch further safeguards companies with the capability to instantly alert law enforcement in a time of crisis, improving first responder response time...speed of response can save lives.
employee productivity
Another function of facial recognition, that is being employed by more and more businesses, is using the technology to track employee productivity. Utilizing facial recognition surveillance, employers can ensure that their staff is present and also using their office time appropriately. Employers can monitor work performance to help cut down on wasted time and resources. NeoFace Watch provides employers and HR managers critical insights and evidence, in situations that warrant employee discipline or temination.
Some corporations use facial recognition technology to clock employees in and out. NeoFace Watch can log exactly when an employee enters and exits the premises. This prevents incidents of time theft.
customer service
Facial recognition technology can also be utilized to improve a business's customer service experience. Hospitality industries like hotels, restaurants, night clubs, and casinos can use facial recognition software to identify returning clients unobtrusively. This can accelerate check-in times and help staff to access their client's prior visits and identify their preferences.
With this information on hand, staff can smoothly facilitate their customer's access to their favorite services more swiftly, improving their client's overall experience. NeoFace Watch facial recognition technology will help every customer feel like they are getting the VIP treatment.
The team at ServiceMark Telecom, based in the Kansas City Metro Area, is committed to serving the business in their community. ServiceMark has installed NeoFace Watch's facial recognition technology in municipalities, schools, and businesses. If you are interested in how NeoFace Watch can help to enhance the security, productivity, and customer service of your business, please feel free to Contact Us now.
SIMPLE, STRAIGHT FORWARD FINANCING FOR NeoFace Watch Face recognition surveillance
ServiceMark Telecom makes it easy for business owners to stay equipped with the latest security system technology with easy and flexible financing options through Mid Continent Capital, a local company in the Kansas City area that has provided convenient financing for our customers for well over 20 years.
Whether you need to upgrade your entire security system and want to integrate facial recognition technology or layer facial recognition on top of your existing security system, all costs can be financed. ServiceMark helps to make upgrades and new installs cost effective. Install smart security now, enjoy peace of mind long-term.