Zoom's cloud-based VoIP Phone system is a feature-rich solution for businesses of all sizes.
ServiceMark Telecom is the Midwest's Premiere Certified Partner for helping businesses implement the Zoom Video Communications, Inc. platform seamlessly into their daily operations.
What are the Features of Zoom's VoIP Cloud Business Phone Services?
Zoom Phone Calling Features
Zoom Mobile and Desktop App:

Communicating has never been more cutting edge, convenient and well designed. Zoom has designed a single, unified platform for phone calls, meetings, and team chats. The platform works on Windows, Apple MacOS, Apple iOS and Google Android devices.



Voicemail:

Voicemail notifications and transcription make it super easy for users to manage their voicemail messages from any device.
Call Delegation:

Improve incoming call efficiencies, assign administrative assistants' privileges to make and/or receive calls on behalf of executives.



Whisper:

Allows a user to speak privately to the person they are silently monitoring.



Presence:

See when a contact is available before calling or transferring a call to them.



Desk Phone Support:

ServiceMark supports Poly and Yealink business phones with Zoom VoIP Cloud Business Phone Services. Zoom also offers its own line desktop phone hardware.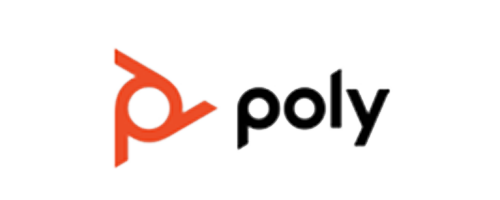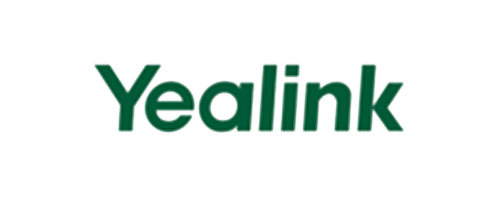 Call Recording:

On-demand, full time recording, transcription and playback options give users the ability to easily archive and retrieve phone conversations.
Call Hold:

Easily place and retrieve calls on-hold from Zoom apps and supported desk phones.



Barge:

A supervisor who is monitoring can enter the call, and the 3 parties can continue the conversation, uninterrupted.



Shared Line:

A delegate can place a call on hold for a manager to visually recognize, select and retrieve.
Call Transfer:

Easily route calls to the right person anytime, from anywhere, with supervised and blind transfer capabilities.
Salesforce Integration:

For businesses using native Salesforce.com integration improves productivity with click-to-dial, screen pops, and automated call activity logging.



Elevate to Zoom Meeting:

Seamlessly turn phone calls into virtual meetings without requiring participants to manually join using a separate meeting invite.



Takeover:

A supervisor who is monitoring an enter the call and take over the conversation.

Shared Line Groups:

Provide member endpoints with access to the group's direct phone numbers and voicemail.



Call Forwarding:

Redirect calls to internal users and external phone numbers using Zoom's personal call handling rules.



Call Blocking:

Users can manage personal call blacklists and automatically block unwanted calls.



Listen Monitoring:

Allows users to silently monitor a call, such as an assistant taking notes for an executive.



Call Park:

Place a call-in park and retrieve it from another Zoom Phone endpoint.



Business Application Integration:

Zoom natively integrates with a variety of business applications to further enhance employee and customer communications.

LEARN MORE about application integrations


Slack Integration:

For business using Slack, users can make Zoom calls directly from the Slack user interface.
Zoom Phone Administration Features
Calling Plans:

Mix and match unlimited and metered calling plans as needed.



Global Call Routing:

Set-up and manage business hours, after hours, and follow-the-sun call routing.



Music on Hold:

Customize the listening experience for your callers who are patiently waiting on hold.



Single Sign-on:

Use popular SSO (Single Sign-on) solutions to provide secure, easy access to Zoom.



Bring Your Own Carrier

: Power the Zoom Phone Cloud PBX Service by redirecting existing voice circuits/trunks to the Zoom Phone cloud.



Auto Attendants

: Define unlimited multi-level auto attendants to efficiently route calls to queues, extensions, and voicemail.



Call Logs

: Track inbound and outbound calls. View caller information: name, number, and call duration with timestamps.



Advanced Analytics

: Monitoring dashboards provide administrators detailed call reporting so that they can proactively monitor and address call quality issues in real time.



Phone Number Porting

: Procure new and/or migrate phone numbers from your existing phone service provider.



Call Queues

: Define automatic call distribution and queue overflow rules with Zoom Phone's powerful queuing capabilities.



Quality Dashboards

: Monitor, troubleshoot, and diagnose Zoom Phone call quality and network issues in real time.



Zoom Phone Local Survivability

: Business continuity even when your internet connectivity to the cloud is disrupted. Enable local survivability with essential calling capabilities with an on-premises Zoom Node appliance.

LEARN MORE about Zoom Node


Device Management

: Assign, provision, and manage standard desk phone devices from the Zoom Phone Admin portal.



Contact Center Integration

: Power up contact center capabilities with Zoom's Omnichannel Contact Center integration. Deliver prompt, accurate, and highly personalized customers experiences that drive loyalty.
Kari's Law and Ray Baum's Act 911 Emergency Calling Compliance

: Set enhanced emergency calling location addresses and define optional emergency call intercept and redirect rules.

LEARN MORE about

Kari's Law

and

Ray Baum's Act Compliance