Facial
Recognition
Surveillance
Solutions
for
Student
and
School
Safety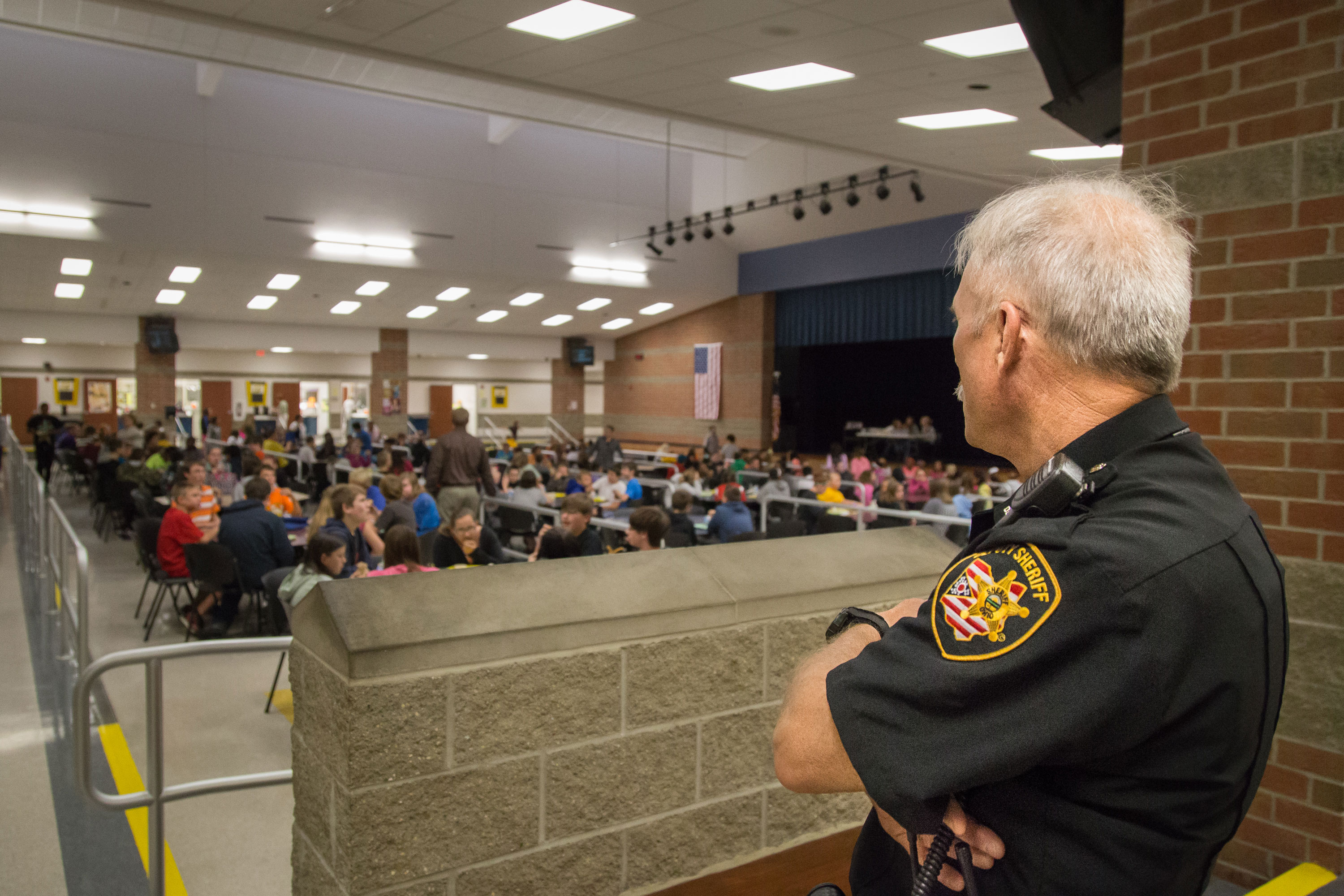 School campuses are centers of opportunity, learning, and growth. The shadows of violence have limited the ability of our students and faculty to reach their potential. Kindergarten to college-age students must regularly be drilled in the actions they will take when a mass shooter incident occurs. Inadequate school safety creates the kind of deep fear and potential trauma that has been associated with living in war-torn countries and terrorist states. Children, who should be focused on learning subjects like math and reading, are taught how to barricade doors and hide in the corners of classrooms. They must quickly plan how to avoid being injured or killed by gunfire from the classroom's doors and windows. Research shows that anxiety and stress can limit the brain's ability to learn effectively .

In place of confidence and academic excellence, students and teachers are being taught how to hide, run, escape, or fight. Parents and community members share in their fears, instead of their accomplishments. Given the escalating frequency and brutality of school violence in recent years, the fear is understandable. However, it is not acceptable. The team at ServiceMark Telecom is committed to offering practical solutions to enhance school security and alleviate those fears. We can safeguard schools throughout the Kansas City Metro Area, and beyond, by providing the ultimate measure of security with NeoFace Watch the Premier Facial Recognition Technology by NEC.
How Does Facial recognition technology help protect schools?
The best ways to ensure students' safety in our schools have been a hotly debated topic for years. In the meantime, there have been almost 1,000,000 incidents of school violence across the nation . Students, parents, law enforcement experts, and elected lawmakers have often argued about the types of countermeasures to put in place to ensure the safety on every school campus. Students today must participate in mass shooter drills more often than their parents had to practice fire drills. Yet the number of incidents continues to increase each year.

One way to help reduce these incidents is to improve upon the video surveillance system that is already in place in most schools. In America, over 94 percent of high schools, 88 percent of middle schools, and 73 percent of elementary schools have surveillance systems installed . In most circumstances, the surveillance footage is monitored by these schools' staff in between their other duties. Many times, those charged with overseeing the footage are caught unaware of a dangerous situation until it has already reached a crisis point or even post-incident.

To aid facilities with their safety, NEC has developed NeoFace Watch Facial Recognition Technology. NeoFace Watch is a groundbreaking, surveillance-enhancement technology that is the pinnacle in facial recognition technology. It is designed to be implemented with already installed surveillance systems that bolster the security of any school. From the surveillance footage, NeoFace Watch can obtain facial scans of over 1000 subjects a minute. These facial scans are automated and can be cross-referenced against the school's databases to prevent the entry of unknown persons or undesirables. Schools can also link their cross-references with other databases to monitor for known criminals and sexual predators. School administrators can also create private lists to have NeoFace Watch alert them to the entry of people that might be another kind of potential threat, such as an expelled student, potentially dangerous ex-member of staff, or an abusive parent.
Facial recognition surveillance provides real-time information
when it's most needed!
In times of crisis, information is crucial. Utilizing its revolutionary facial recognition security, NeoFace Watch can automatically alert school staff to the presence of unknown individuals entering the premises almost instantly. This grants the staff time to implement safety protocols that deter incidents like mass shootings and kidnappings. In the unfortunate event of an incident, administrators can share their footage with local law enforcement. This will enable law enforcement to view up-to-the-minute footage and relay where potential threats are in the field so they can coordinate an appropriate response to protect the school's student. They can also accelerate the speed of the activation of an Amber alert. In a genuine emergency, the speed of response equates life. With its ability to share up-to-the-moment information, NeoFace Watch can help hasten the responses of police, firefighters, and EMS during a school emergency.
Why is neoface watch the best facial recognition technology?
Unlike many of their competitors, NeoFace Watch does not require its subjects to remain motionless to obtain the necessary image to compare with the linked watch lists. NeoFace Watch overcomes common obstacles like poor lighting, varying facial angles, and aging by applying a three-dimensional model to the image on file. It measures rigid facial structures like the distance between eyes, the structure of the eye sockets, the width of the nose. This grants NeoFace Watch the capability to scan people wearing eyewear like glasses and sunglasses. Finally, NeoFace Watch's virtual presence is discreet and nondisruptive to school activities, allowing students the opportunity to learn and grow free of fear.
SIMPLE, STRAIGHT FORWARD FINANCING FOR NeoFace Watch Face recognition surveillance
ServiceMark Telecom makes it easy for business owners to stay equipped with the latest security system technology with easy and flexible financing options through Mid Continent Capital, a local company in the Kansas City area that has provided convenient financing for our customers for well over 20 years.
Whether you need to upgrade your entire security system and want to integrate facial recognition technology or layer facial recognition on top of your existing security system, all costs can be financed. ServiceMark helps to make upgrades and new installs cost effective. Install smart security now, enjoy peace of mind long-term.